Ofakim: University of Haifa Honors Program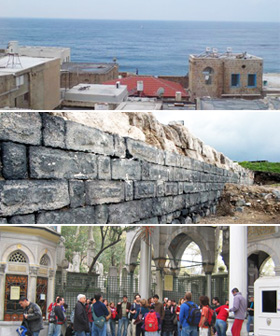 The Ofakim honors program allows students with outstanding individual potential and intellectual curiosity to develop their talents in a supportive and challenging environment. The program exposes students to a variety of philosophical viewpoints and academic disciplines, encouraging both interdisciplinary thinking and creative originality. The aim of the program is to encourage students to choose research tracks in their own field of study and to make significant contributions to society. Students admitted to the program follow a double-track course of studies towards a B.A. and subsequently enroll in the program, in addition to their own chosen discipline.
The Ofakim program offers:
- A versatile interdisciplinary program of studies combining courses specially designed for the Ofakim students, in addition to other courses they have chosen from among all those offered by the university.
- Studying in a unique and challenging environment which provides close personal guidance for each student in the program.
- Participation without prior requirements in advanced courses and workshops, as well as in M.A. courses (starting from the 2nd year of studies with the approval of the head of the program).
- Research seminars given by top lecturers from various fields of research, culture and literature.
- Integration into active research is encouraged and will be awarded with academic credit.
- Community service and volunteer work is also encouraged and will be awarded with academic credit ( subject to criteria set by the Dean of Studies).
- Students of the Ofakim Honors Program will automatically receive a full scholarship for tuition fees in the 1st year of their studies as well as a scholarship for the 2nd and 3rd years conditional on fulfilling criteria for academic excellence (maintaining an average of at least 86).
Ofakim: University of Haifa Honors Program
Ofakim:The University of Haifa Honors Program 35 year reunion